High Impact Coaching is a fully tailored process that helps professionals and entrepreneurs to become effective leaders, accelerate their personal growth and enjoy a fulfilling life and career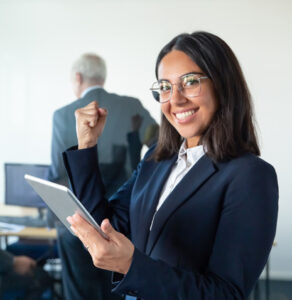 99% of the high performers who have followed this process have:
Reclaimed control of their lives because they have clear goals and a roadmap to achieve them.
Feel confident because they communicate in a way that creates high impact and influences others.
Feel excited to operate in their zone of genius and unlock their greatest potential.
Are proud to take big leaps and make improvements in their professional and your personal life.
HIGH IMPACT COACHING
In this three-month high-impact coaching process you will go through a transformation journey. We will challenge your mindset and break through obstacles to unlock the great leader you are and make you unstoppable
1.5 hours deep dive kick-off session

12 online coaching sessions of one hour each

E-mail support between sessions

Coaching learning journal

Tools and resources
HOW DO I GET STARTED?
You fill up a form and schedule a FREE 30min consultation
We'll have a conversation to decide if working together is a good fit for your needs
Over three months you will align your skills, interests, and passions to create a high impact in your career and your personal life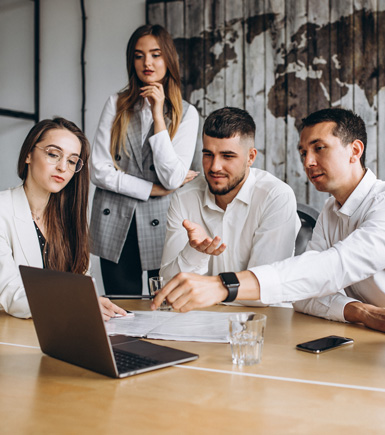 What my clients have to say:
Empowerment" is the word that I would use if I had to describe Judith in one word. As a freelancer and entrepreneur (in an early stage), I had the pleasure of having Judith as a coach this year. I was impressed by her knowledge about planning, work-life balance, and productivity. She let me be in the lead to determine the topics of the day and challenged me with critical questions. On a personal interaction level, it felt like we could have been friends for years. I believe that Judith can be an asset to any individual aspiring to enhance his or her personal development
L. CORRIJN
CEO CORLUTIONS
My experience with Judith was amazing. In the coaching process, I discovered not only how to be more productive, but I was also able to move forward in a concrete and effective way with the idea of my new venture.
She manages, through key questions, to transform ideas into concrete answers and action plans.
In short, a great and beautiful experienceç. I would 100% recommend her coaching process.
V. AVILES
CEO PILPINTU
Judith has been my coach for five great sessions for professional and personal matters and I am still amazed by what she made me discover about myself and how to progress both in my work and personal life. Judith is an excellent coach, combining a very great listener and a perfect way to ask questions which lead you to understand yourself and what needs to be done to improve. She guides you to find your own answers and encourages you to take the actions needed. As she promised me, she challenged me, but always respecting my limits, and gave me tools to address the difficulties that were on my way. Judith is very enthusiastic and passionate about her work and helping others. It is very easy to talk with her.
Judith's coaching experience was an amazing experience that I cheerfully recommend to everyone. Not only for those who know what their difficulties are to find a way to overcome them, but even more for those who cannot identify what is blocking them on their path to success and happiness.She will definitely help you find it and give you tools to reach your goals.
C. Nourisson
Marketing Specialist AT THERMO FISHER SCIENTIFIC
I worked together with Judith in the framework of 'Expat Coaching' and she helped me a lot with setting up my main goals to focus on in the first months when I moved to Belgium. Judith has a warm, friendly personality; you can easily connect to her. In my opinion, she is committed to creating value for her client.
She is precise and professional and uses her time perfectly. She listens carefully and she was able to give a couple of practical pieces of advice that enhanced my smoother integration. She supported me with her objective approach and shared many great ideas for my specific situation. She could truly relate to my circumstances and the challenges that a foreigner has to face with being an expat, as she has her own personal experiences.
I strongly recommend her coaching service to anyone who has just arrived in Belgium and would like to get some very valuable tips on how to build a new life in a whole new environment.
G. Szabó
Great group coaching session with Judith. We analyzed the 360° reports provided by our colleagues. Although it was a group session, Judith provided Person specific frameworks and insightful advice. She had a very good way of providing concrete examples to work with. She created an environment for open discussion and this allowed us to identify issues plainly and seek to address them. I look forward to put in action my "action plan"
Vlerick Business School Executive MBA students (COMBI 2023)
Judith became my coach in January and the initial purpose of the coaching was mainly work related – however she helped me realize that I have to work on myself more on a personal level to find a better work-life balance and overcome some of the difficulties I was facing at that time. She is a great listener and always asks the right questions. When she feels the need, she can give advice, but only if her client is open to it. She is very tolerant and approachable, so I found it very easy to open up and share my thoughts with her. I highly recommend her to everyone who would like to have a coach helping her through difficult times or to grow both in personal or professional life.
A.TROMBITAS
BUSINESS OPERATION MANAGER AT CISCO
The different aspects touched upon during this wonderful group coaching session, really put things into perspective. Judith was able to create a great experience, where the communication was open and honest.
Vlerick Business School Executive MBA students (COMBI 2022)
The group coaching session had the biggest impact for me. Judith applied the correct approach and created the perfect atmosphere to have us open up. Judith gave me some good take-aways to work with, to become a more effective leader.  This session was a real eye-opener.
B. Oztürk
Nitto Belgium
Judith's coaching helped me to run my company. She is very friendly and professional. She was able to identify the situations I need to work on and helped me to identify the right actions to take to reach my goals. She has a lot of experience and cares about people she's working with. I recommend her coaching services to anyone who needs guidance in starting or running a business.
Y. PIESSENS
FOUNDER AND MANAGING DIRECTOR – GROWTH WEB STUDIOS
I recently completed a coaching process of 5 sessions with Judith. She has helped me to design my business model and to understand what my priorities need to be in order to successfully launch and run my company. Also, we have discussed  work- life balance and time management, so I can be more productive.  Working with her has helped me to get more clarity. I will definitely see Judith again for further coaching. Since this is an ongoing process of learning and developing.
K. VAN ACKER
PERSONAL TRAINER – WEKENCHANGE
I used Judith's coaching service for a personal/professional topic. She is a very close and kind person, which made me feel very comfortable, like talking to a friend. But on the other hand, she has the determination to lead the session to help you analyze the situations, set your action points and achieve your goal. I would definitely recommend her services and would like to enjoy them again in the future.
C. ROMERO
Agile Coach – Engie
I met Judith after living in Ghent for 10 months.  She immediately made me feel at ease and it was as if we had known each other for years.  Working with Judith was a refreshing outlet for me.  After the long process of planning and moving overseas, I was ready to focus on my personal goals.  Judith has a unique ability to listen and understand the challenges of my life as an expat in ways I couldn't always fully articulate myself.   She helped me to view situations from a different perspective, which gave me incredible strength to pursue my goals.  Judith is caring, empathetic, perceptive and warm-hearted.  I would highly recommend her as an expat coach.
C. Warnement
Project Manager
Judith helped me analyze my 360° report. She gave me the time and space to  understand the message behind it and come up with actions. Judith gave very good examples on how we can directly improve an approach
K. Goethals
ELSCOLAB
Very insightful experience. Especially the details in the 360 and the open atmosphere. Very open and safe environment stimulating us to show up and show ourselves. Judith created a challenging and supportive group dynamic - I have learned a lot about this 360 in a constructive way. Great job Judith
P. Valente
Biocartis
Judith did an excellent job in facilitating the coaching day. Although expectations of some group members were mixed, she managed to get everybody on board progressively throughout the day. Icebreaker to start the day gave useful insights in the life of other group members. During the day, multiple models (e.g. give feedback, work-life balance) were given that can be put in practice going forward.     Something that was really appreciated was Judith's insights and enthusiasm. She is really a good coach. Thanks a lot Judith!
Vlerick Business School Executive MBA students (COMBI 2021)