Team Training
In the past year, 84% of our executive roles were filled with internal talent –
saving the company in costs related to recruiting, training, and ramp-up. Our commitment to employee training and growth has also resulted in great employee engagement scores and a strong retention rate
CSAA Insurance Group.
My expertise lies on the topics below. While there is a suggested agenda of the main building blocks for each training, I aim to personalize every educational experience to fit the specific requirements of each client. Let's have a call and discuss your training needs and how can I design a learning journey for your team that will have long-lasting impact for them and your organization
HOW IT WORKS
Schedule a consultation call so we can chat about your team's training needs and the best path forward, including any customization that might be needed for your team.
I'll provide a detailed proposal that will outline your customized training plan.
Once approved, I'll provide a scheduling link for you to book the training at a time convenient for your team.

After the merge of the R&D departments of Belgium and the Netherlands, it was clear that we needed to tackle our cultural differences before embarking on our new journey. We created a 2 day event to come together as a team, and we invited Judith to give a half a day training on Intercultural Management. We were very impressed by how she delivered the training. The feedback from our team members were all positive. We really appreciated that she deeply cared about our objectives and took the time to customize the session to fit our specific needs.
SISKA BOURGEOIS
HR director Agrifirm EMEA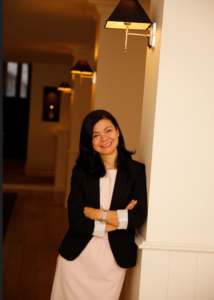 Let's have a conversation and discuss your training needs.
I am a Professional Certified Coach (PCC) and trainer whose expertise lies in business communication skills, time management, emotional intelligence and leadership abilities. Beside my experience in the corporate world and as an entrepreneur, I also have a 5 year academic research background. This is the reason I enjoy bringing sound research into practice in the business world. I apply high-quality, relevant frameworks to the experiences and challenges of team members at every stage of their career
I offer Leadership Trainings both face-to-face or online. Let's get in touch and discuss the needs of your team and organization.